Ready to Grow Your Business Fast?
Here's How I Grew Five Businesses, and Eventually Sold One to a Fortune 500 Company.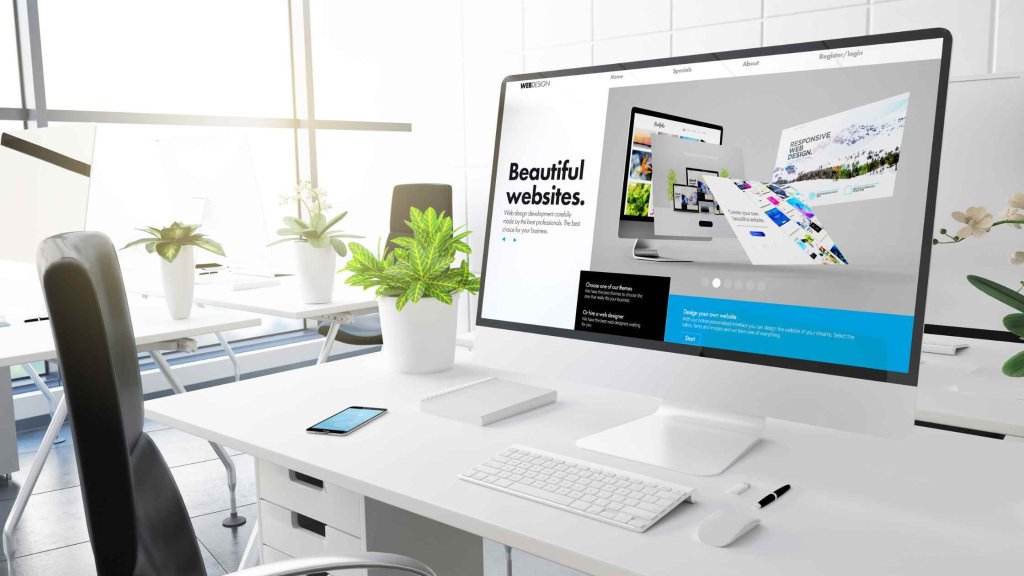 Website Quandaries
This is a follow-up to a recent blog about the website quandary of whether to show prices for your products or services on your site. Other difficult website choices can center around things like testimonials, video content, and layout.
Website Quandary #1 What the best way to use testimonials?
A testimonial is defined by Google as "a formal statement testifying to someone's character and qualifications."
Gathered testimonials can be in different forms such as quotes, brief stories, videos, or audio. You can include photos, ratings (like stars), or imagery to make them visually appealing.
Testimonials from users of your business products and services serve several important purposes:
Credibility. Testimonials prove you have satisfied customers.
Endorsement. These statements validate the quality and value of what you do.
Trust Building. Unbiased references attest to your competence, reliability, and worth.
Triggering Action. Act as a spark for potential customers to initiate contact or make a purchase. The majority of buyers rely heavily on recommendations.
The right number of testimonials to use is not a hard fact. It will depend on whether you list dozens on a dedicated testimonial page, a handful just on your home page, or one here and there throughout your site. At any rate, people will only read a few of these statements.
So, start with a handful of your favorite testimonials and increase it as you see a trend of converting leads into customers. Our recommendation is not to list dozens, as this could come across as "bragging."
Best practice is to use the ones that are some combination of (1) the most complimentary, (2) covering a particular service or product you want to promote, (3) not too long, (4) from a recognized influencer, and (5) well-written.
Website Quandary #2: Blogs – How many and what kind?
Blogs generate unquestionable value for your business. They are an inexpensive and simple way to add useful material for your potential and existing customers. Providing content that educates and helps your readers is a positive way to build trust, loyalty, and improve customer relations. Who doesn't like free coaching and information? They are a proven method to drive traffic to your site with the potential of getting more leads.
How often to blog?
Regardless of how often you blog, it's best to be consistent. A majority of businesses post once or twice a week; whatever the schedule, make it a habit. Consistency adds to your perceived level of trust and dependability.
What kind of blog?
Start with it being a well-written blog. That basically means:
Avoiding mistakes in grammar, punctuation, and general English principles.
Writing for your audience > making it relevant, detailed, and without jargon.
Writing is clear, crisp, and concise. Don't use "25-cent words" when a simple word will do.
Getting your numbers and facts correct.
It is well-organized, starting with the lead-in paragraph, containing content that is supportive and informative, and wrapping up with a relevant conclusion or statement.
A blog can be in the form of a brief article, video, audio, podcast, use case study, or story. Try mixing up the formats to keep readers' interest. You should strive to be original and authentic, and have an opinion. You can even be controversial. Your content strategy will depend on your readership and goals.
The main point is to provide well-crafted, professional material that is relevant and informative to your ideal customer.
Website Quandary #3: What do I talk about in a video?
Videos probably work best for people who are comfortable in front of a camera. You can film yourself or a designated stand-in … or you can simply provide the narration without being seen. The spokesperson should come across as professional and articulate, and appear as an authority or expert. 
In your video, you can capture visuals to talk through, like:
your showroom, store, warehouse, offices, or other parts of your facilities
your presentation or stage performance
your inventory (furniture, jewelry, lumber, clothing, etc.)
your booth at an event such as a trade show, fair, festival, or networking group
Talk about things that will give readers something of substance. Your video topics should either:
Educate. Teach about your product or service, industry, processes, operations, mechanics, or coming changes. Explain why your product or service is valuable or, better yet, invaluable. Communicate what makes your business or offering stand out from the competition (product quality, customer service, fast delivery, location, etc.).
or
Inform. Talk about your experience, passion, or motivation. Share your company's history, vision, or plans for the future. Doing so develops a deeper, more personal relationship with the viewer.
or
Entertain. A great vehicle for humor, your video can be a fun take on an otherwise serious or mundane topic. You can use jokes, quotes, music, stories, excerpts from other videos, or props. Caution – ask several staff, friends, and peers to review it first.
The key – create content that has relevance and value to your intended audience.
Website Quandary #4: What are the layout DO's and DON'T's?
Do use a relatively simple template or scheme to avoid pages looking like the scrapbook of a thirteen-year-old.
Do consistently apply the fonts, colors, imagery, etc. that constitute your "brand."
Don't include too many images. They can slow down response times, and you run the risk of site being too cluttered or distracting from your message or products.
Do make sure imagery is of high quality and resolution.
Do vary the length and look of information "chunks" to make it interesting.
Don't over-use quotes, sidebars, or other visual distractions.
Do ask friends, family, and others to look over the site, pressing buttons and links to make sure everything is working.
Website Quandary #5: What's the biggest mistakes that website owners make?
Not using the services of an editor. Nothing hurts more than poor English, disorganization, factual mistakes, or bad writing.
Not investing in SEO (search engine optimization). Things constantly change in the world of search engines, which drive traffic to your site.
Summary
  Many non technical people can implement most of the suggestions above. There is a bit of a learning curve, but: "How do you eat an elephant? One bite at a time!" View this blog post on Should you show prices on your website?