Ready to Grow Your Business Fast?
Here's How I Grew Five Businesses, and Eventually Sold One to a Fortune 500 Company.
Let's face it, recruitment is a tough job. You need to be on top of your game at all times and be ready for any scenario that comes your way.
You don't only have to recruit and fill the vacant positions in your organization, but you need to make sure that you are hiring the right talent for the right job. This is what makes recruiting a demanding task because this process is like moving mountains. 
On the other hand, it isn't really smart if you're moving mountains by yourself in the era of cloud computing, AI, automation, and technology. Today, the smart is to let machines move the mountains, while you do other productive tasks. 
It is where an Applicant Tracking Systems (ATS) comes into play. Before we explain what an ATS is and how can it enhance your recruitment process, you must know that 78% of employees have found the right talent easier by using recruitment technology such as an ATS. 
You also want to hire the right talent, right? So, let's know more about ATS and how can it enhance your recruitment process:
What is an applicant tracking system?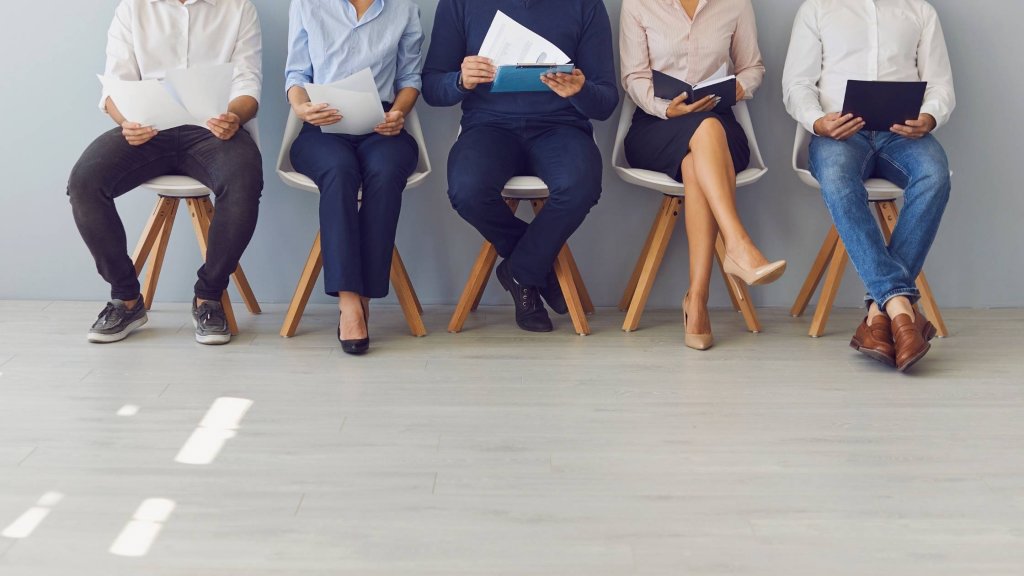 In the past, recruiters would use paper files to store information on applicants. However, with the advent of digital storage and cloud computing, many businesses now use applicant tracking systems (also known as ATS) to manage recruitment processes more effectively and efficiently. 
An applicant tracking system is a database that stores all details about job applicants such as their resume, cover letter, information regarding their past jobs, references, and more. 
Using an ATS, especially an applicant tracking system for small business can significantly streamline your recruitment processes—from sourcing candidates to extending job offers. It also saves you from paperwork and many repetitive tasks. 
Why should you use it?
Well, the answer is simple—you don't have to be at disadvantage when 98.2% of fortune 500 companies are using an ATS. It gives them an edge over those who aren't using it. So, if you're one of those who isn't using it, you're at disadvantage against your competitors. 
With a vision to touch the sky, you can't risk being at disadvantage, right? 
Now you know what an ATS is and why should you incorporate it in your recruitment process. So, let's see how can it enhance your recruitment process:
6 Ways Applicant Tracking System (ATS) can Enhance Recruitment
1. Helps manage organizational talent pool
At times, when you're hiring for a vacant position, you receive a lot of job applications. Many of which are so attractive that it becomes difficult for you to decide whom to hire. 
You only have to hire one or two, but the applications of the candidates you'll have to forego could also prove a great asset to your organization.  
In such a situation, the right thing to do is to build up a talent pool where you include information of those candidates for future consideration. Or, you can also suggest them to apply for other job openings at the company. 
Doing all of this manually and keeping track of them can be hectic, but ATS has functionality that allows you to store and manage information related to the candidates who applied. This can help you manage your talent pool and access candidate information at any time. 
2. Streamlines the recruitment process
An ATS allows you to streamline the recruitment process, making it easier to advertise and fill positions, find the right candidates, and schedule interviews. 
One of the biggest advantages of using an ATS is that it allows you to post your job openings on multiple job boards such as LinkedIn, Glassdoor, Indeed, etc., at the same time. 
This means that you can increase your reach and attract more candidates in much lesser time—making it easier to find the right person for the job. 
Since the ATS would be integrated with these job posting platforms, you don't need to download and organize the data provided by applicants manually or separately. ATS will automatically fetch all the job applicants' data from job posting platforms. 
Also, many good ATS systems have partnered up with premium job posting platforms such as LinkedIn. So, you will be able to post your job openings through ATS at no extra costs of posting on LinkedIn or many other prominent job posting platforms.
3. Automates many repetitive tasks
Another great thing about ATS solutions is that they allow you to automate certain aspects of your recruitment process. Automating your recruitment process means that certain actions or steps are done without any human intervention. 
An ATS will allow you to automate the process of scheduling interviews. This can be done by setting up a calendar and scheduling follow-up interviews with the top candidates. This is a great way to streamline the process and make sure that nothing is left to chance. 
When it comes to scoping out candidates, an ATS will allow you to automatically mark candidates as accepted or rejected. 
An ATS also allows you to automate the process of checking candidates' eligibility. This can be done by creating an automated process of checking candidates' qualifications against the job requirement at specific intervals. 
Let's say, only the candidates of age more than 18 can apply for the job. When the bot will compare the candidates' age with job requirement, it will automatically mark out all the ineligible candidates within minutes. 
An ATS also allows you to automate the process of sending emails to candidates. This can be done by using an intergrated email automation tool. 
It will help you a great deal when informing job applicants about the status at certain stages of recruitment, informing them to upload the missing documents, rolling out interview schedules, and much more. Since a lot of communication is usually done through emails, automating them will save a lot of your time and resources. 
4. Helps you in video interviewing 
These days, many businesses are hiring remotely and that is for obvious reasons. It saves a lot of time and resources spent by both, job applicants and employers, in the physical interviewing process. Employers have to organize a place for interviews and applicants have to travel there—it all requires both sides to spend time and money.
But why to do it when a substitute, video interviewing, is available for it? Video interviewing allows employers interview shortlisted candidates remotely, saving time and resources. 
Cherry on the top is that you can conduct video interviews right from your ATS solution. Many ATS solutions facilitate integrations with prominent video conferencing tools such as Google Teams, Zoom, etc., to let you carry out video interview process smoothly. 
5. Facilitates collaborative hiring
An applicant tracking system can make the hiring process more collaborative and bring hiring managers and recruiters together. 
It can help make hiring decisions faster, while also making the process more transparent. When everyone works in the same system, it becomes easier to compare candidates and see who is most suitable for the job. 
A candidate can apply for a job through the system and have their resume and other documents attached. The hiring managers can then review the application and collaboratively decide whether to invite the candidate for an interview. 
6. Boosts transparency and visibility
An applicant tracking system can boost transparency by allowing hiring managers to see the status of the job applications. Job seekers can also track their progress in the hiring process. 
All the relevant stakeholders can access records of job applications, making it easier to see if there are any issues with the hiring process. 
If there are delays in the hiring process, stakeholders can use the system to identify the cause of the problem. This can lead to greater transparency in the hiring process.
Final words on recruitment
An applicant tracking system can make many aspects of the recruitment process easier. It can help you keep track of candidates, automate repetitive tasks, make an organizational talent pool, and make the hiring process more collaborative. 
Apart from these advantages, the ATS can bridge the gap between the employer and candidates by making the hiring process more transparent. With the right system in place, employers can boost their recruitment process and chances to hire the right talent every time.
When you implement the ATS, here are some of tips you can follow to get the best results: 
Choose a reputable vendor

—make sure to read reviews and testimonials about the vendor

Know exactly what you want from the ATS

—this will make it easier to choose a system that meets your needs

Invest in a quality system

—it is important to choose a system that can meet your long-term needs.

Train hiring managers and recruiters

—it is important to train hiring managers and recruiters to use the system effectively. 

Factor in both cost and functionality

—make sure you are selecting the best option for your organization

Make sure that the solution is scalable and flexible

—this will help you scale up as your business grows in the future

Make sure that the solution is user-friendly and intuitive

—it helps users make the most out of it
Author's bio
Saifullah Napar is a content writer working in this field for the past three years. He has been writing on topics such as business technology, blockchain, fintech, and digital marketing. (LinkedIn)