Ready to Grow Your Business Fast?
Here's How I Grew Five Businesses, and Eventually Sold One to a Fortune 500 Company.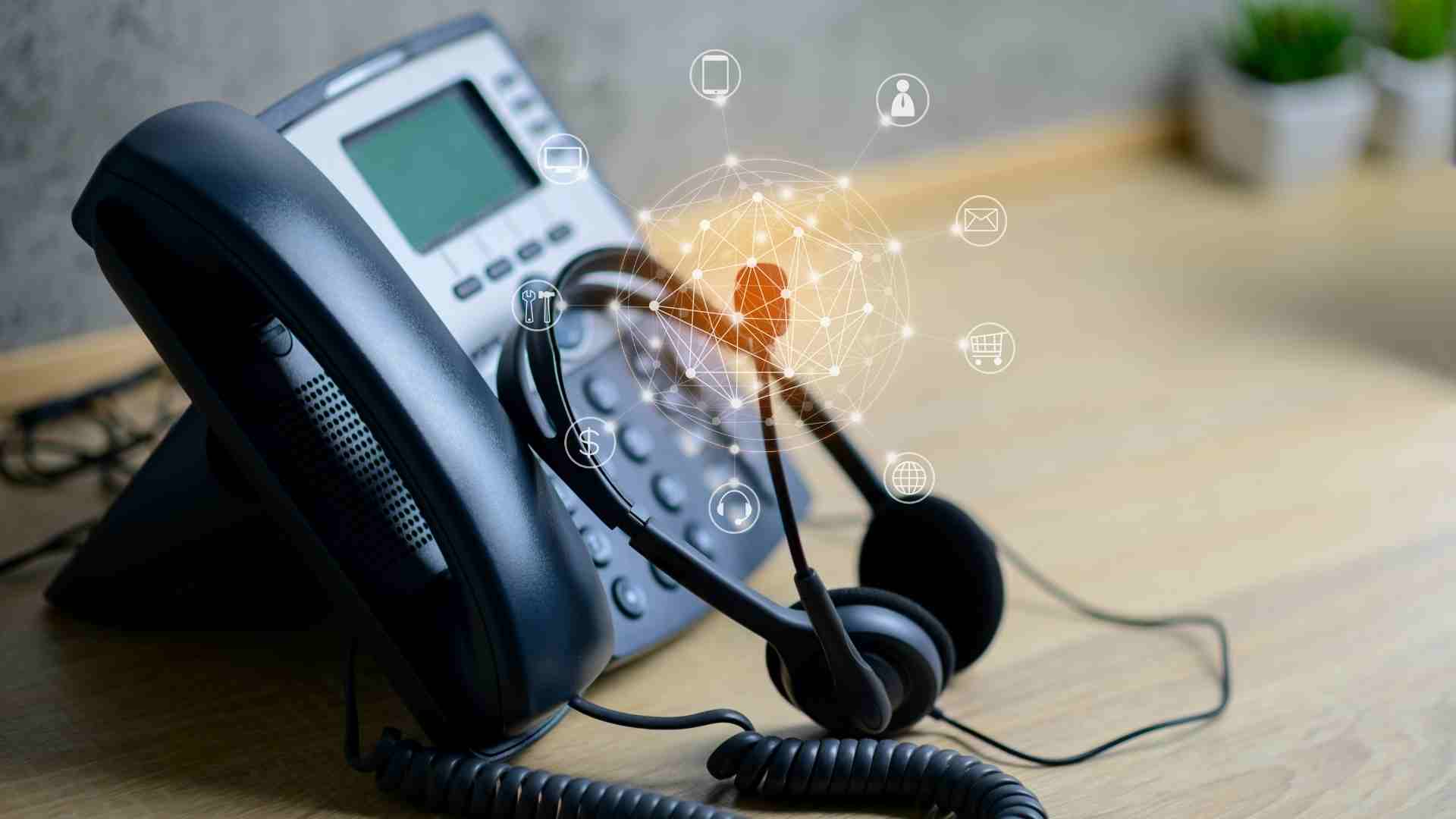 A Small Business Guide To Business Phone Systems
Communication is crucial in any organization, which is why any size or scale of business should invest in a practical business phone system. These systems become an integral part of your business operation where you realize your business will run smoothly, thanks to its many features. However, since a few business phone systems are available in the market today, choosing which one would fit your business needs can be confusing. 
The key is assessing your business first, how often you need to communicate internally and externally and what would lead to more cost savings. After all, these phone systems require money—installation fees, monthly subscriptions, or phone bills. If you want to get to know their features and compare the different business phone system choices available today, use this article as your brief guide. 
Types Of Business Phone Systems  
Business phone systems are always more effective than traditional ones, no matter your business size. You can choose a business phone system for several reasons. Which system is best for your business depends on your needs. Choosing different phones systems from various providers can help you decide which phone system is best. Hence, before selecting the right business phone system, consider your company's future and how it will grow. Here are the different options to consider:
Systems like Voice over Internet Protocol (VoIP) use the company's existing internet connection rather than copper wires like landlines. Without hefty costs, you can benefit from expensive features that were only made available to larger companies in the past. VoIP phone systems today can allow you to enjoy advanced calling features like automated call attendants, CRM integration, queues, and more. You can access voicemails on your company smartphone too. 
The business's phone system is accessible to remote workers via VoIP systems. VoIP is a sophisticated phone system with all the features you need for easy daily communications. Compared with landline systems, these systems are easy to install and configure. A small business looking for the components of a sophisticated phone system at an affordable price won't be disappointed when using the VoIP phone system.   
You'll need to decide how you want to have your VoIP system hosted if you choose a VoIP system. Unlike landline systems, with physical installations in the office, you can integrate VoIP systems with other software and systems if you plan to rent or subscribe to a VoIP provider. Businesses can indeed improve productivity with VoIP.
Private Branch Exchange (PBX) is another business phone network. It allows users to communicate easily using internal telephone lines and to receive and make external calls. There are promising features for this phone system, too, like call forwarding, call queuing, automated attending, and so on. In addition, you can operate a PBX phone system through VoIP or digital landlines. The difference with the VoIP phone system is that this is an on-premise device not connected to any data network.
Another good telephone option for your business is a multi-line phone system. Multiple people can use the same phone line simultaneously if it has multiple lines. It also allows you to handle multiple calls simultaneously. You can use it to communicate both internally with colleagues or externally with partners and clients. In multi-line telephone systems, audio data goes through between two parties simultaneously.  
Similar to a traditional one-line phone, a multi-line system transmits audio packets over telephone wires. The only difference is that it will allow you to communicate on multiple lines. This system is also an ideal telephone system choice if your employees are all displaced from the office. Using this method, you can attach a second phone or phone line.  
Additionally, suppose you only need another line. In that case, you can use a line splitter to connect to another phone or device. Plugging the splitter into the phone jack and inserting the phone cable into one of the ports is all it takes to set up your system. Unlike the other two phone system technology, this is more conventional and similar to landlines.  
Features Of Business Phone Systems
Communication is vital in making your business successful, and each employee has a different communication style. To help you communicate effectively, you must make tools and phone systems available to make communication seamless for different parties. While the features of business phone systems may vary depending on the type, here are the most common features and functions: 
You should expect the following essential features from any phone system you choose: caller ID, conference calling, extension dialing, call forwarding, and call transferring. Depending on the operator, some of these basic features can help improve your operations or remain useless. However, checking the essential elements when selecting the best telephone system is vital.  
Since customers have different schedules, it might be challenging to contact them in real time. Hence, it's essential to leave a voicemail instead. Regarding this call feature, there are now additional features for voicemails. For example, you can send messages via email or text message and even have them transcribed. Make sure these features are helpful for your type of business.  
A sales or service business must have this feature. The company may lose a potential sale if a customer goes to voicemail instead of speaking to a human. When an agent is busy answering an incoming call, calls can be routed to the available agents, reducing potential customer wait time. In addition, call routing ensures that all your customers will be spoken to, increasing customer satisfaction.  
One of the best features of advanced phone systems is customer relationship management (CRM) integration. You can integrate CRMs with business phone systems easily to increase efficiency. Making and receiving calls will no longer require employees to switch from your CRM to the phone system app. Integrating your phone solution with your CRM can help achieve seamless information flow. Therefore, you can access all your communications from the same place. This saves time and makes the call more productive, and your employees can tend to the callers easily.  
Conclusion
With today's technological advancements, there are tools and features for whatever a business may be seeking. Whether your business goes with a PBX system, a multi-line landline, or hosted VoIP—you can't go wrong. First, however, you must focus on customer communication. Next, assess the importance of communication in your company and decide which kind of phone system is most beneficial for your operations. By understanding the different types of phone systems and their features, you can now better choose and decide which one to go for.